Equine dental care for health and performance
I'm Giovanni Neri, a qualified Equine Dental Technician based near Stockholm, Sweden.
Using the latest tools and a quiet and gentle approach, I keep my patients relaxed and their mouths in great condition.
I offer equine dental services in Sweden (mainly in Stockholm, Skåne and Värmland), and also travel to clients in other countries, including my native Italy, Great Britain, and France.
Most of my clients are racehorse trainers and owners, but I also work with owners of competition horses in other equestrian disciplines as well as happy hackers, broodmares and yearlings.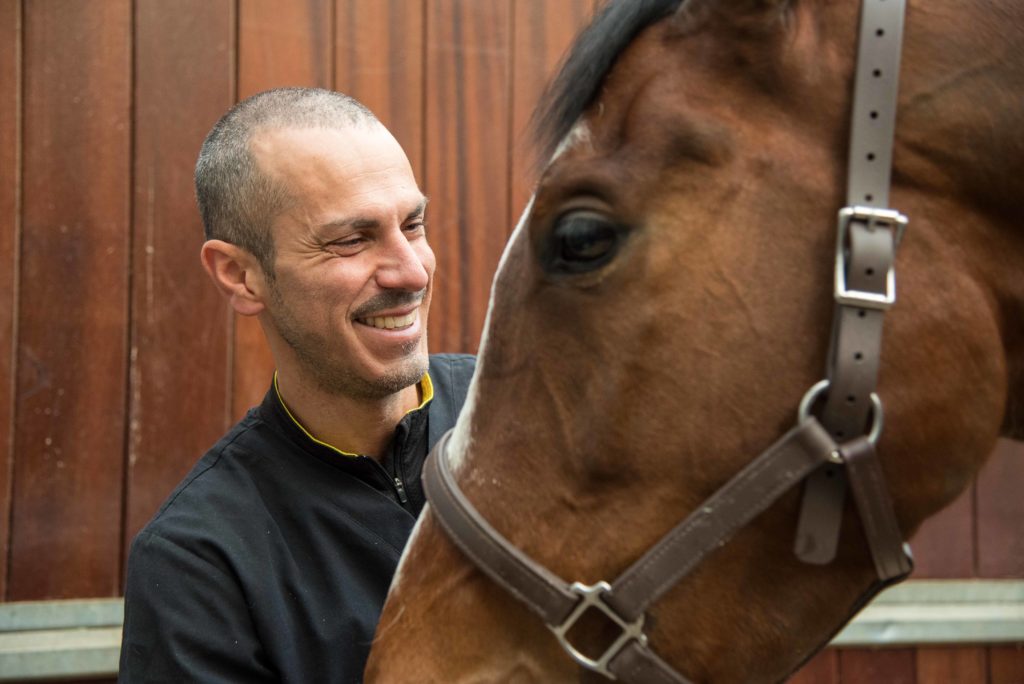 Giovanni has been treating my horses and a couple of my students' horses since 2019 A real horse man right down to his fingertips. He meets the horses with respect and feeling and wins their trust, which means that I as the owner can relax and feel that my horse is in the best of hands. Giovanni has discovered several issues in my horses and students 'horses' teeth that ordinary dentists with a dental education have missed. This has resulted in the horses being completely changed after Giovanni's treatments. He listens to me as the owner and then explains what he sees and feels in the horse, it is easy to have a dialogue. The result in my horses has been like turning leaves. They have found a better position in the neck with less unnecessary tension and compensation due to better mobility in the jaw, it has also affected the whole body with, for example, better permeability in all gaits. I highly recommend Giovanni Neri
I came in contact with Giovanni 2018 when he was treating race horses at Jägersro. Since then, he has been entrusted to continuously take care of the dental health of all my horses. Giovanni has that special fingertip feeling that makes even the most sensitive horse (and the the horse owner) feels safe and takes the whole treatment calmly. No horse is too small or too big, everyone is equally important to him. It is important for Giovanni to follow up the horses by announcing in good time when it is time for a return visit. I recommend Giovanni with all my heart.
For more information or to make an appointment, please contact me using phone, email or this contact form. I speak English and Italian, but I also can read and write basic Swedish. 
Tel:  +46 70 765 36 65 (call or text)
Email: neriequine@gmail.com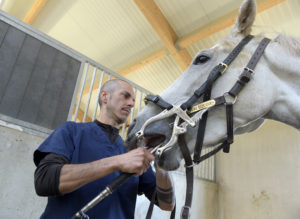 Recently, the trotting magazine Travronden did a feature on my work as an Equine Dental Technician and about why it is important to look after the horse's teeth.
READ MORE